Chillout, Scene #01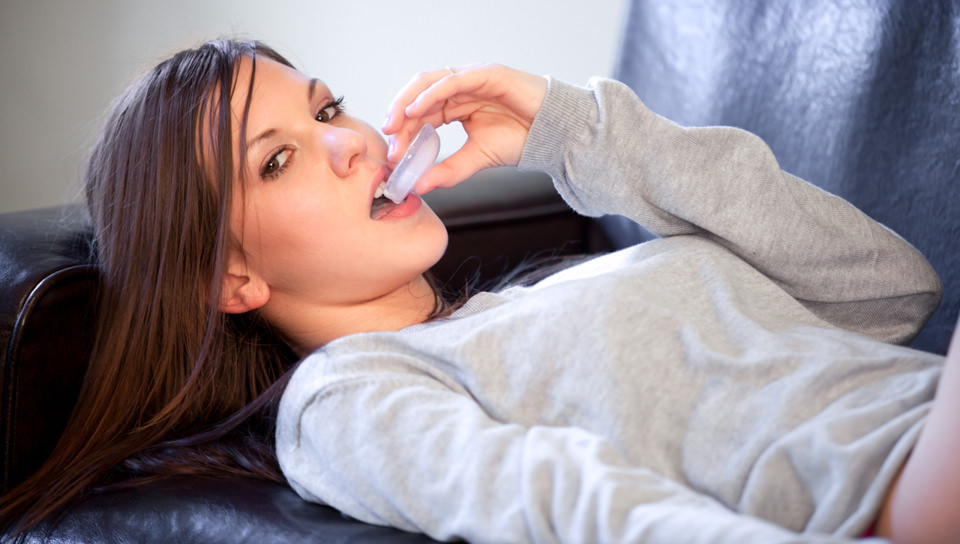 Categories
Brunette
,
Masturbation
,
Natural Tits
,
Small Tits
,
Fingering
Summer is scorching and Candy Sweet needs a chill out. Her skin and her passion are on fire and she knows just how to beat the heat. Grabbing some ice from the freezer, she retires to the couch and begins to rub the cool cubes along her fresh and fair teen body. Over her soft teen breasts, a perfect handful of flesh, her nipples instantly hardening, then underneath her little lace pink panties along her shaved pussy lips. The cubes quickly melt, she's so horny that the heat is just radiating out of her, especially from between her legs.

Finally all the ice has melted and now it's time to take care of a more pressing issue, her need for release. Like the thermometer, her horniness has been rising all day long. Her cold fingers quickly warming as the naughty teen rubs her little clit around before slipping her finger inside of her steaming hot and soaked hole. Rubbing herself relentlessly and rubbing her clit with furious friction, it's a wonder the whole room isn't engulfed in flames as the flames of orgasmic release begin to lick at her.

Rubbing her tiny teen pussy and grabbing at her still hard nipples, Candy closes her eyes and sees a flash of light as her orgasm rises like the sun inside of her. Sinking into the cushions of the couch, our sultry little Candy Sweet enjoys the smoldering embers of her orgasm while she thinks about going to finish cooling off by skinny dipping in the pool...