My First Kama Sutra, Scene #01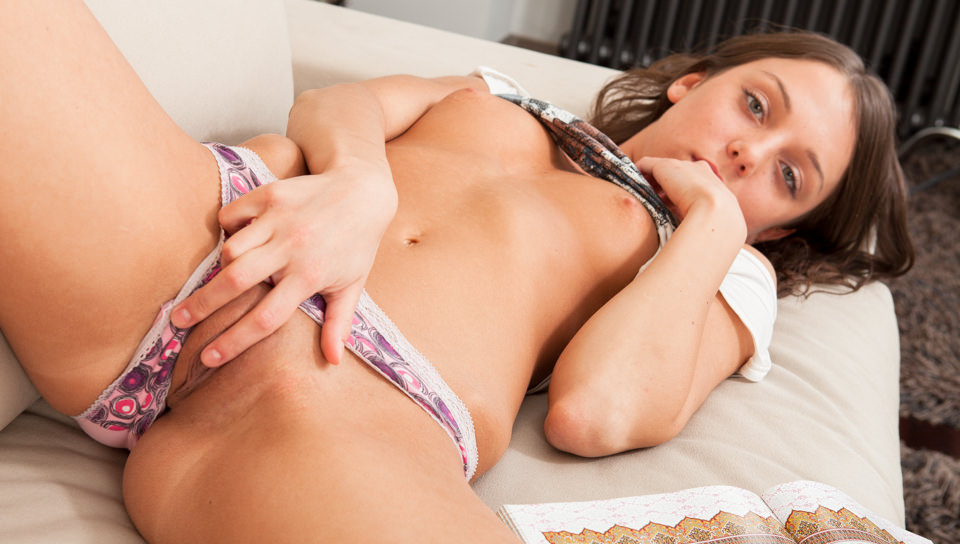 Categories
Brunette
,
Masturbation
,
Natural Tits
,
Small Tits
Angel has never read the Kama Sutra but, after a trip to the library, she discovers that all her dreams can come true after all. Upon her arrival home, she goes straight to the couch to open the new book, where she discovers a couple of interesting positions and notices the beautiful artwork. Inspiration runs aplenty and Angel has a few new ideas she can't wait another second to try out on herself.

Angel's top comes up, revealing her soft, young natural tits. The buttons get undone on her denim shorts and finally her intimates are revealed. She can feel her loins vibrating in excitement beneath her panties. Finding the way under her underwear, her soft young palms glide to and fro between the fabric and her soft clit and love lips. With each rub against her shaved pussy it gets wetter and wetter. After finally stripping the last pieces of fabric from her body, she becomes fully exposed and you can see her soft supple skin waiting to be caressed and stimulated.

Angel's goosebumps are a good clue to how ready she is to have her tasty wet fingers deep inside herself while she's perched up on her knees, as if she's ready for your cock to take the plunge into her sweet hole. Angel tries a few other positions, imagining what it might be like to be with a man. The fantasy drives her to the brink of orgasm, and finally she reaches the pinnacle pleasure. Angel decides to save the book for her next exciting sex lesson.