Hot Yoga, Scene #01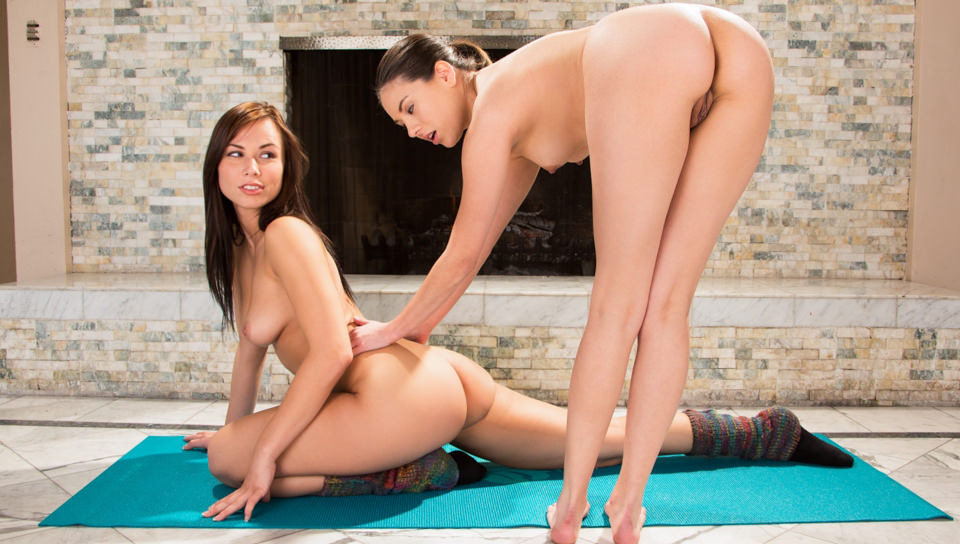 Starring
Aidra Fox
,
Shyla Jennings
Categories
Brunette
,
Natural Tits
,
Pussy Licking
,
Hairy
,
Sports
,
Lesbian
Every Tuesday Shyla's class meets for yoga in the park. Each week her students get better and better, but Aidra has been having some issues with her flexibility lately, and Shyla being the expert teacher she is, notices right away. But, that's not all she notices. Shyla has eyes for Aidra, and she's not shy about talking her into some private help at her house.

Aidra's downward dog needs help, and Shyla knows exactly what needs help. Watch as Shyla runs her fingertips over Aidra's entire body, checking every muscle for tension. Aidra finally catches on that her yoga teacher might have something up her sleeve. The innocent teen is happy to take extra classes for extra help, but just what is Shyla hinting at? As the heat rises they start to sweat and of course when the heat rises, Shyla suggests they undress, to take advantage of an age old Yoga tradition of performing the poses in the nude! Shyla is a bit reluctant to take her clothes off but when Shyla insists she's has no reason to refuse.

Before long Aidra realizes what Shyla's hinting at as she continues touching Aidra's perfect teen body with her gentle fingers and palms, Eventually Shyla and Aidra are face to face, and Shyla just can't resist reaching down and tasting Aidra's sweet teen lips. Shyla's intentions have become clear, and it seems that it's exactly what Aidra was hoping for. Shyla kisses much Aidra's soft torso with her warm mouth, and you can feel the passion blossoming and growing in Shyla's living room. Shyla is so horny for Aidra that she is practically devouring her like a sweet fresh fruit. And that's before she makes her way between Aidra's thighs to finger and suck at her beautiful shaved pussy until she has a sweet teen cum on her face. As they rearrange themselves Shyla gets her turn to get eaten out by Aidra. Shyla writhes against Aidra's cute face, telling her to suck her clit. This sends her in a wild passionate fever for more, and the screams and moans Shyla releases prove she's close to her orgasm. Within moments Aidra has given Shyla an orgasm, but she's not done yet! Aidra just can't get enough of the taste of Shyla's juicy pussy so she continues to lick at her from below in doggy, keeping her own pussy well lubricated by masturbating Shyla has another mind-blowing orgasm, and we see them make out, sharing a sweet moment of bliss before Shyla realizes she has somewhere to be.